External Platform Lifts
The Optimum 150 is the ultimate space saving external platform lifts enclosure, situated externally with the entrances in the internal wall. We will provide you with a fully weatherproofed, secure and insulated external structure fitted with the Optimum 100 platform lift inside. We construct for you a substantial steel structure that is anchored to the wall and finished in insulated Microrib Kingspan to a colour of your choice. Generally all we ask is that your builder provides the entrance apertures and the concrete plinth.
Request a Quote
Standard Features
Gallery
Downloads
Our Service
Specification
Lift Information
The Optimum 150 External Enclosure for the Optimum 100 External Platform Lifts
Kingspan Microrib Finish – This type of steel finish provides superior air tightness, low thermal bridging, and thermal performance of high R-value, which can result in energy savings of up to 30%. This material holds an excellent fire resistance and economical rating.
Colour Choice – Tailored to you – choose a colour from our swatch list to get the best colour and feel for your premises.
Weather-proof and insulated – Thermal performance of high R-value – which boosts savings and increases a building's aesthetic appeal.
Includes gutters and down pipes.
Sealed to the building.
Also available for internal installation – see the Optimum 100 Platform Lift for details.
Not quite what you're looking for? Try our Lift Finder tool here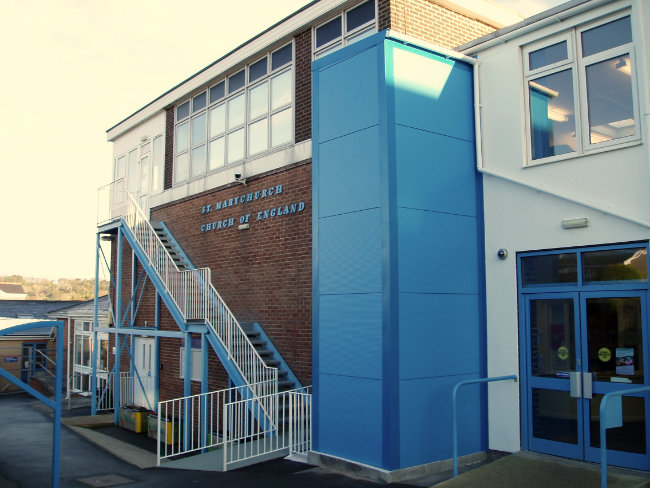 Our Service
Here at Ability Lifts, we don't only aim to supply our customers with high-quality lifts that are tailored to their particular building, but we pride ourselves in offering the best service alongside this product. This service includes; delivery, installation, engineering, servicing, and around the clock advice.
Delivery – We will deliver on time to suit the agreed program. Our delivery vehicles are equipped with all of the necessary equipment, so as not to involve you with additional labour.
Installation – All of our installation teams are certified to the required safety standards. They work alongside other trades, are fully qualified, and carry the necessary certification cards.
Engineering – We have trained engineers who understand the problems experienced by the developer, and work with them to ensure our product will meet their requirements. The specification is a joint effort to achieve the optimum installation with the least disruption possible.
Servicing – Once the unit is installed, it needs looking after. We have nationwide service available and welcome the opportunity of looking after your platform lift.
Please contact us to discuss your requirements. Alternatively, if this is not quite what you're looking for – use our lift finder tool here.
Specification
Kingspan Microrib Finish

Colour Choice

Weatherproof and insulated

Includes gutters and down pipes

Sealed to the building
Also available for internal installation – see the Optimum 100 Platform Lift for details
External Platform Lifts For Wheelchairs
External platform lifts for wheelchairs are ideal for buildings that don't have the internal space for a lift. These lifts are often found in domestic, commercial and public spaces. Moving in an upwards and downwards direction they offer the ideal solution to wheelchair users and those who find it difficult to use stairs. 
Minimal building work is usually required. The lift is positioned on the outside of the building, with the entrances at each floor level to the inside of the building. They are insulated and weatherproof, and sealed to the building. You can also select a colour to compliment your building.
If you require an external platform lift for wheelchairs, don't hesitate to get in touch with our experts today.