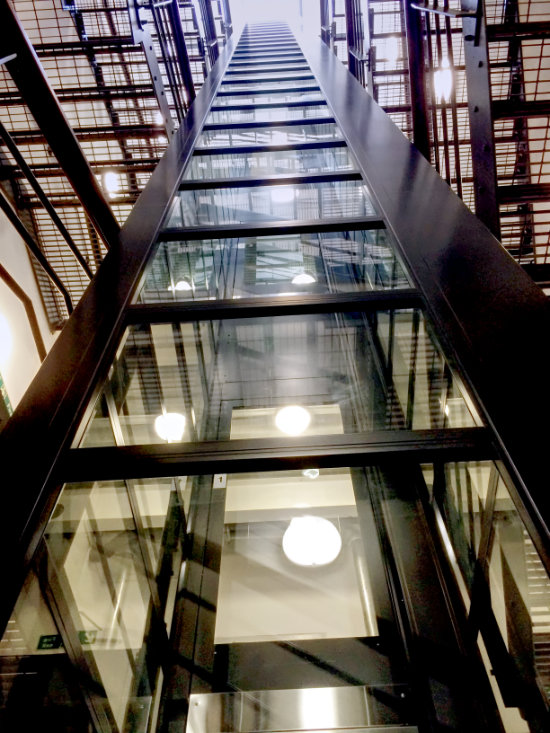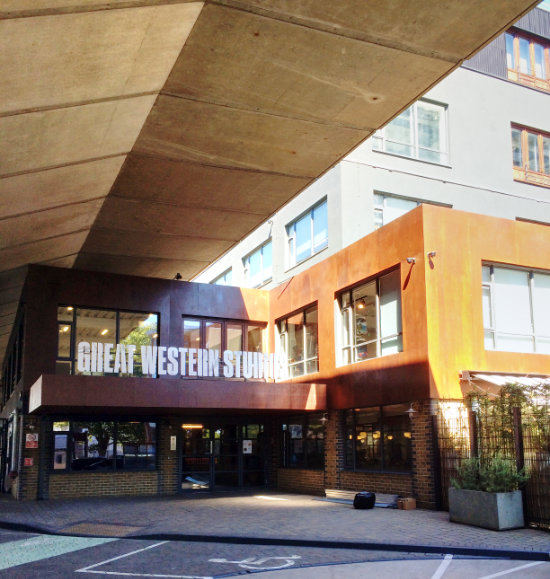 Offering studio space for creative businesses, Great Western Studios in Notting Hill was looking for additional office space to enable expansion. Due to the location of the building they were unable to expand outwards. The only viable solution was to add an additional two floors on top of the existing building. These levels could only be opened up towards the end of the build programme to ensure the safety of the current studio occupants.
Ability Lifts was asked to consult on access requirements and following consultation, a location was found within a staircase to the one side of the building. Due to it's unique self-supporting structure, the Optimum 100 Platform Lift fitted perfectly within the restricted space of the staircase. With a shaft of 1250mm x 1560mm the client had a platform size of 1120mm x1480mm making it fully compliant with regulations.
The lift was specified in a black powder coated finish to match the staircase, with a fully glazed shaft and doors to maximise the light through the area. A small ramp at the lowest level was used instead of digging the usual 60mm recess.
The project presented a unique challenge, as it was only possible to survey the existing 3 levels with no access to the additional 2 levels under construction. Ability Lifts worked closely with the main contractor and Project Manager, Craig Webb, to ensure accurate measurements were taken to ensure the installation met the scheduled programmed date
Craig Webb, commented "I wanted to thank you all for the service provided. From design to installation this has been a fantastic project and the finished product is very impressive. We look forward to working with you on future projects."
To find out more about the Optimum 100 Platform Lift and other products in the range, please visit www.abilitylifts.co.uk or call our dedicated sales line on 0204 571 3357.